Services
We offer round-trip shuttle bus service to the Wisconsin State Fair from the following Park & Ride locations:
Nagawaukee | Delafield
Meadowbrook | Pewaukee
Goerkes Corners | Brookfield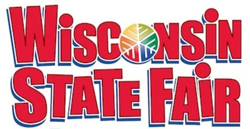 Visit the Wisconsin State Fair website for information, dates and ticket information!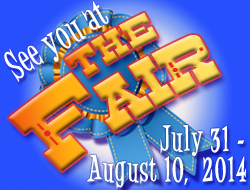 Thank you for riding the State Fair Shuttle!
Hope to see you at the 2014 Wisconsin State Fair!
Shuttle Stops along Interstate 94 at
• Highway 83 Park & Ride - Delafield
• Highway G Park & Ride - Pewaukee
• Goerkes Corners Park & Ride - Brookfield
Round-trip fares
Adults, $8.00 per rider
Seniors (65+) and Children (6-11), $6.00 per rider
Children 5 years and under, and strollers are FREE.
The first pick-up will begin at 7:25 am daily from I-94 & Brookfield / Goerkes Corners Park and Ride.
Air-conditioned buses with on-board restrooms.
Pick-ups and returns will run every 30 minutes.
Save money on gas and parking! Ride the State Fair Shuttle!
Last Shuttle leaves State Fair Park 30 minutes after closing daily.